Designed for twinshock machines but also suitable for leading link forks and individual applications such as sidecars.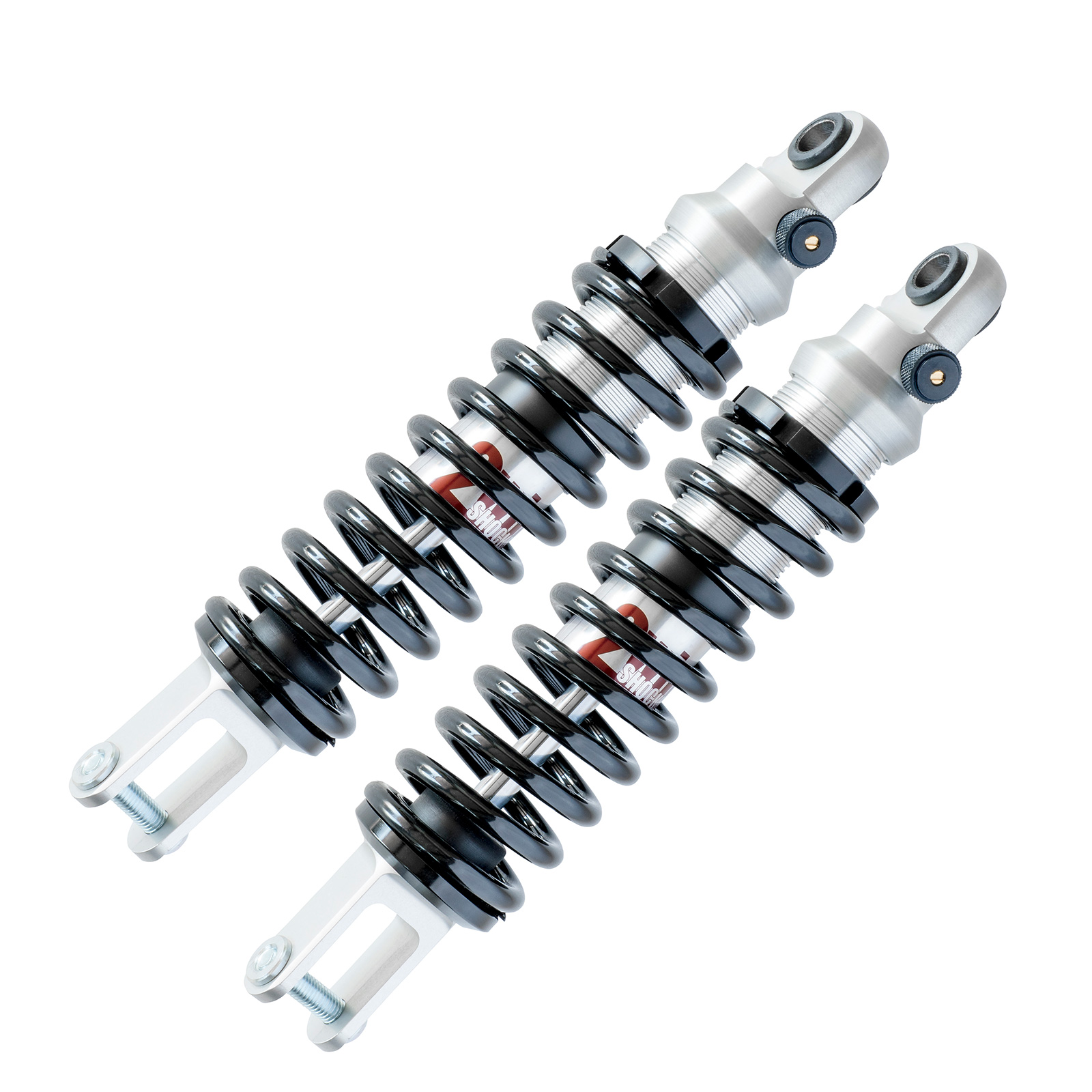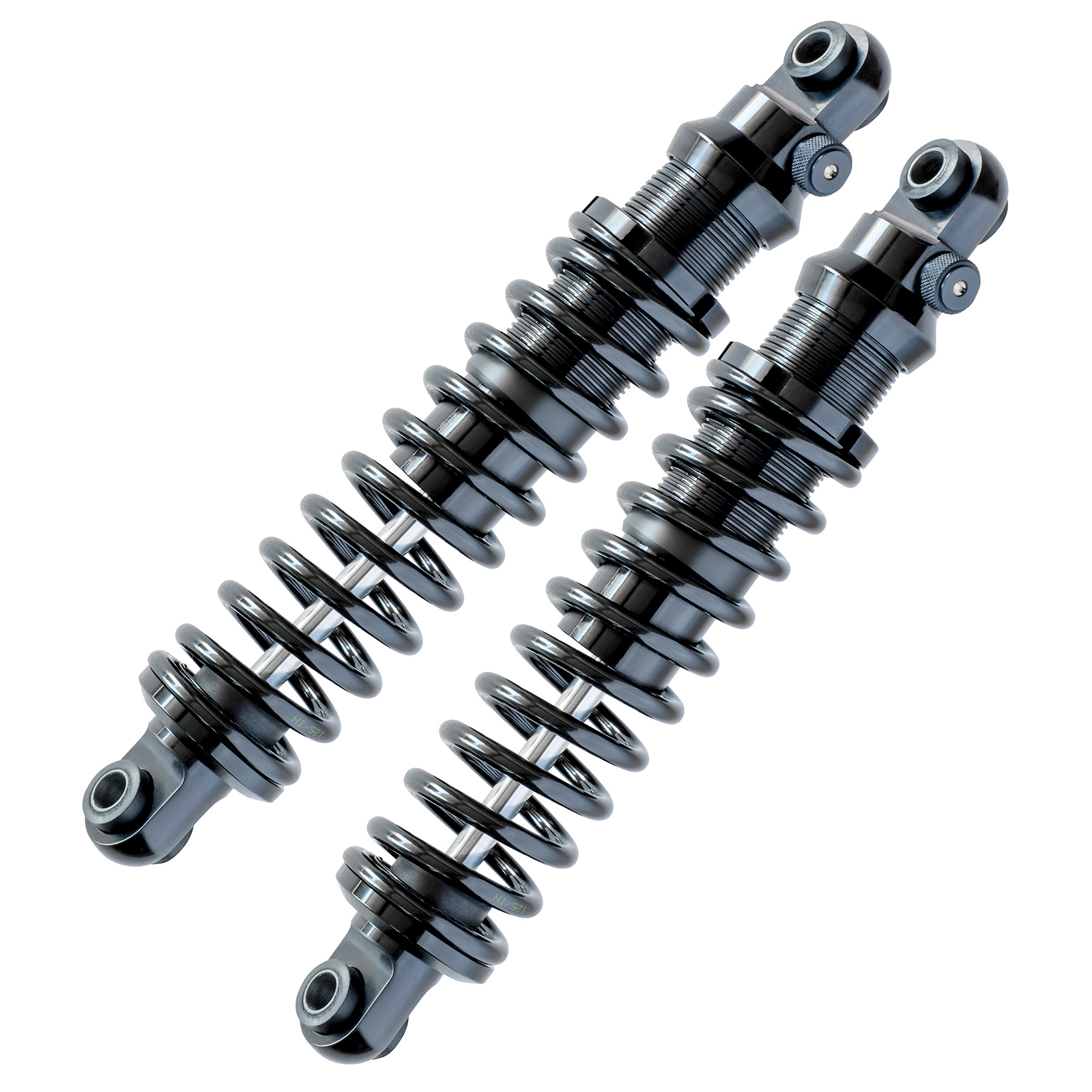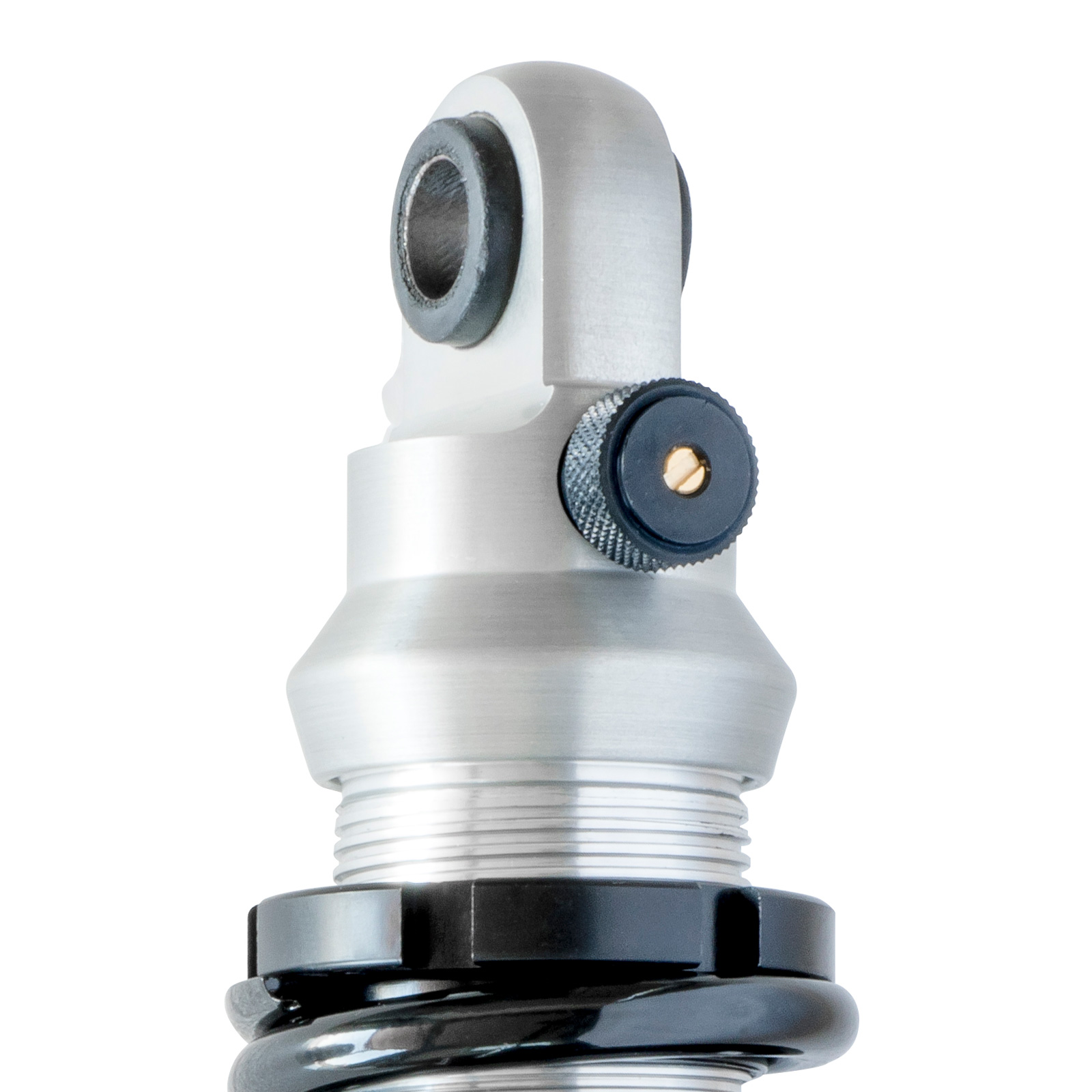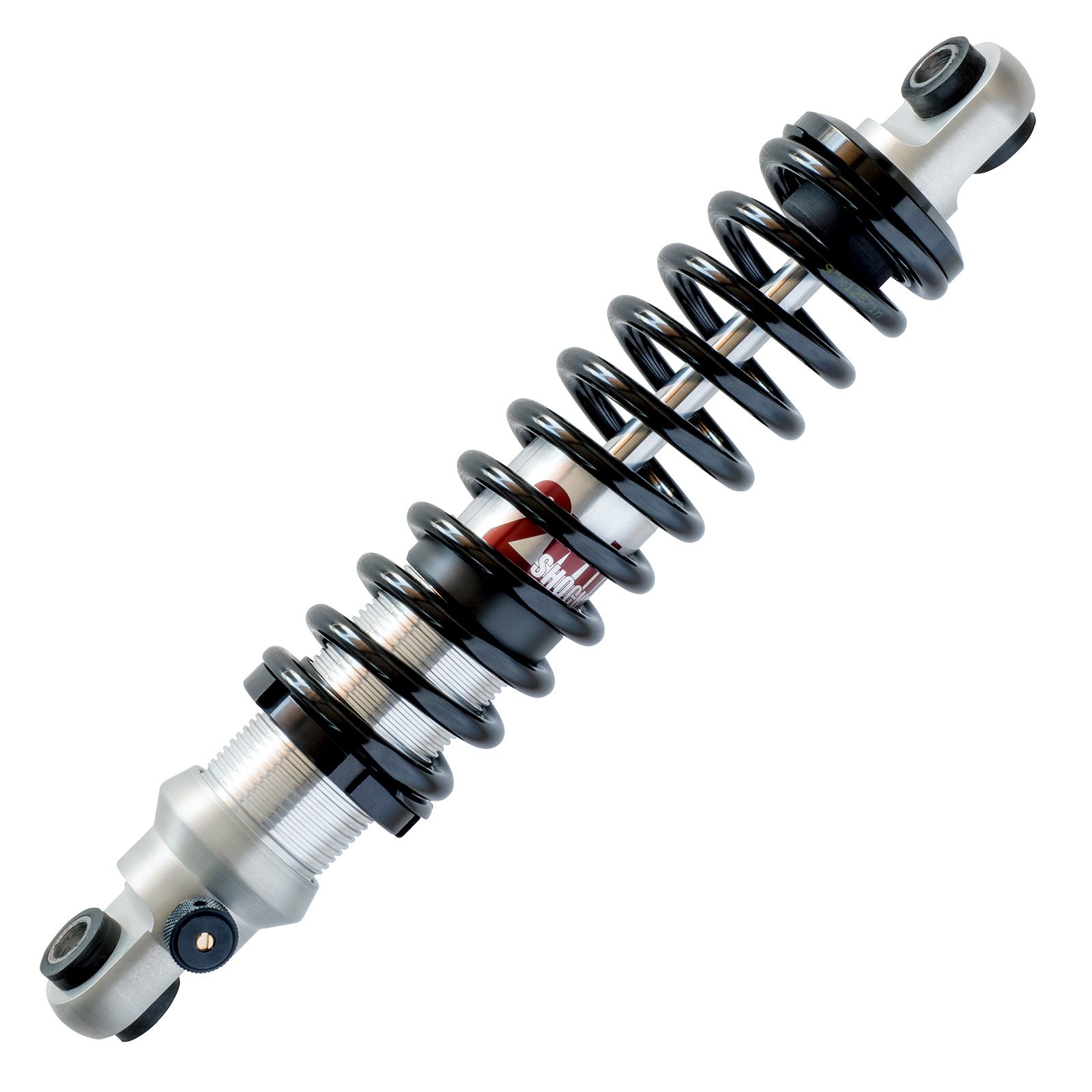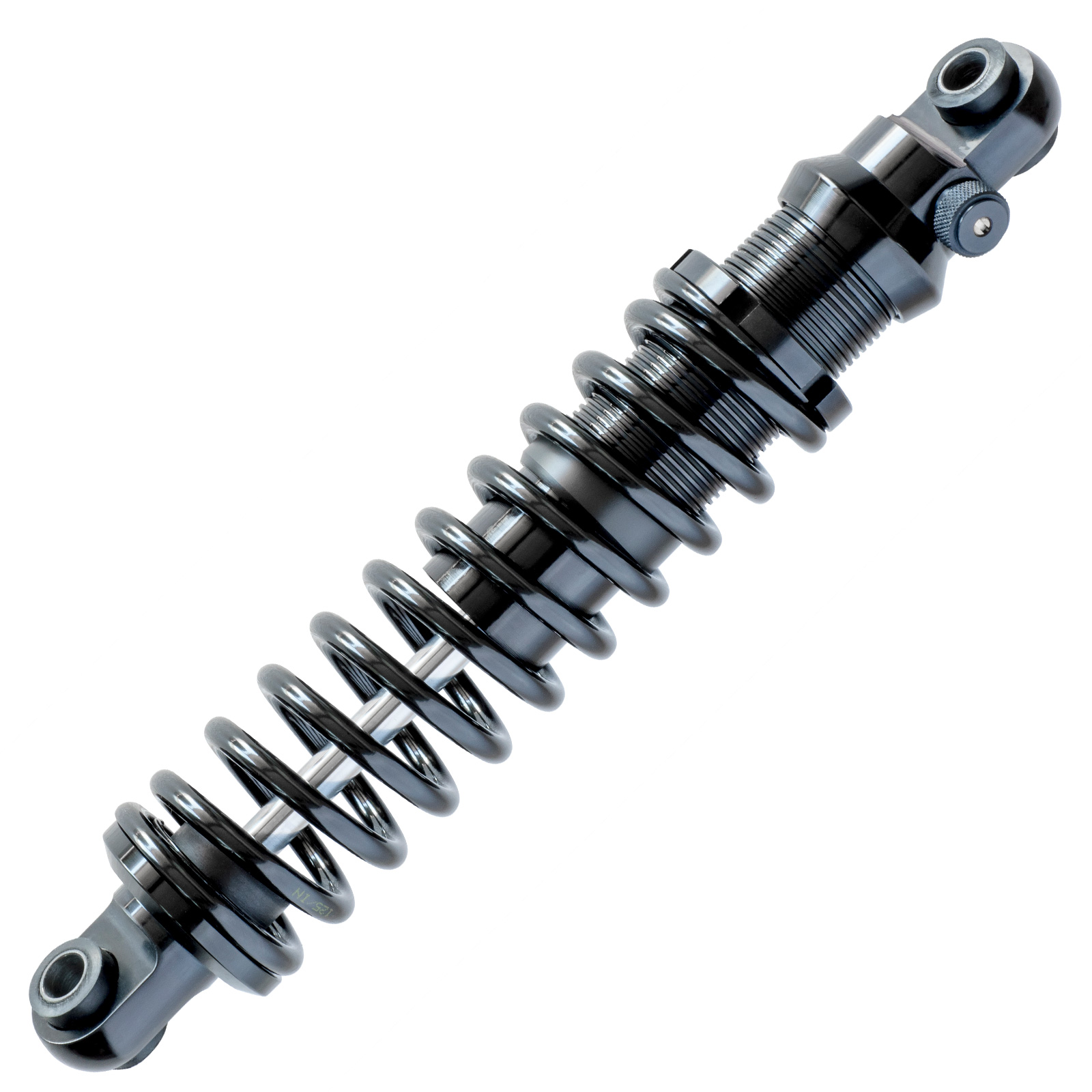 The 2win is a fully adjustable twin tube damper. The all aluminium, CNC machined construction makes for a lightweight shock and the anodised finish ensures a good looking finish with protection from the elements. The springs are finished in gloss black powder coat.
Fully adjustable
Our 2win shocks have adjustable preload (C spanner supplied) and adjustable damping. The single damping adjuster controls compression and rebound together, over a large range with 14 click positions.
Each click changes compression and rebound at the same time whilst keeping the right ratio between the two.
Take control of your suspension.
Too soft? Add a click or two to feel the difference.
Too firm? You can soften the ride as you wish.
Made to mesure
Every shock is made to suit you, taking into account rider weight and the use of the bike.
Uprated springs at no extra cost.
Reconditionable
Our 2win shocks are completely reconditionable. Even after very high mileages your shocks can be rebuilt to 'as new' in our workshops.
Guaranteed
All of these features enable us to offer a two year guarantee with unlimited mileage.
After the guarantee our aftersales service is there to rebuild or repair your shocks. See here for details of our guarantee.
HOW DO WE MANAGE TO OFFER SUCH A QUALITY PRODUCT AT THIS PRICE?
Our experience in conception, design and manufacturing enables us to minimise costs without compromising the quality of our shock absorbers.
Our philosophy is firstly to privilege the product and then to eliminate any unnecessary costs.