Performance, comfort and quality. Guaranteed. At the best possible price.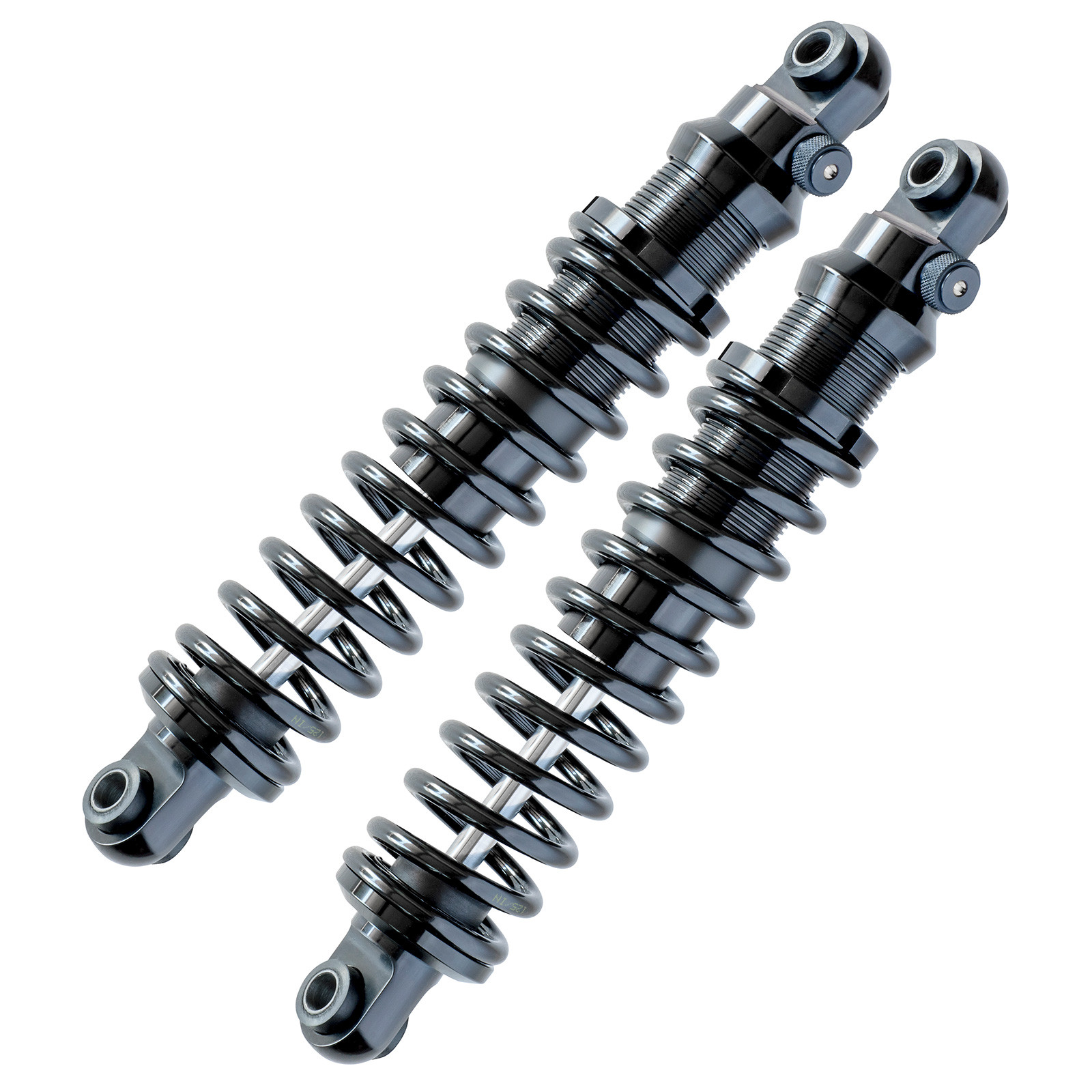 Non-contractual picture
100% secure payments
2 years warranty, unlimited mileage

Free delivery

SSL Secured Payment
2WIN twin-absorber Black Edition
Tax included
delivery incl.
The 2win is a fully adjustable twin tube damper. The aluminium, CNC machined construction makes for a lightweight shock and the anodised finish ensures a good looking finish with protection from the elements. The springs are coated by a powder coating. The single damping adjuster controls compression and rebound together, over a large range with 14 click positions.
Usage of my bike
Using the cursors, please indicate the details concerning the use of your bike. For rider and passenger weights please select the next higher available value.
100% solo
90% solo / 10% duo
80% solo / 20% duo
70% solo / 30% duo
60% solo / 40% duo
50% solo / 50% duo
40% solo / 60% duo
30% solo / 70% duo
20% solo / 80% duo
10% solo / 90% duo
100% duo
Mixte
No or little luggage
Luggage from time to time
Often well loaded
40 kg / 88 lb
50 kg / 110 lb
60 kg / 132 lb
70 kg / 154 lb
80 kg / 176 lb
90 kg / 198 lb
100 kg / 220 lb
110 kg / 242 lb
120 kg / 264 lb
130 kg / 287 lb
140 kg / 309 lb
150 kg / 331 lb
160 kg / 353 lb
170 kg / 375 lb
180 kg / 397 lb
190 kg / 419 lb
200 kg / 441 lb
210 kg / 463 lb
220 kg / 485 lb
Fully adjustable
Our 2win shocks have adjustable preload (C spanner supplied) and adjustable damping. The single damping adjuster controls compression and rebound together, over a large range with 14 click positions.
Each click changes compression and rebound at the same time whilst keeping the right ratio between the two.
Take control of your suspension.
Too soft? Add a click or two to feel the difference.
Too firm? You can soften the ride as you wish.
Made to mesure
Every shock is made to suit you, taking into account rider weight and the use of the bike.
Uprated springs at no extra cost.
Reconditionable
Our 2win shocks are completely reconditionable. Even after very high mileages your shocks can be rebuilt to 'as new' in our workshops.
Garanteed
All of these features enable us to offer a two year guarantee with unlimited mileage.
After the guarantee our aftersales service is there to rebuild or repair your shocks. See here for details of our guarantee.
Price
How do we manage to offer such a quality product at this price ?
Our experience in conception, design and manufacturing enables us to minimise costs without compromising the quality of our shock absorbers.
Our philosophy is firstly to privilege the product and then to eliminate any unnecessary costs.